The League Committee of Bangladesh Hockey Federation convened an emergency meeting for Saturday (July 1) to resolve the deadlock between the hockey players and the Hockey Federation.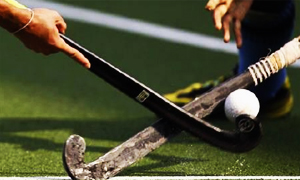 Hockey Federation general secretary Khawja Rahmatullah told this to UNB on Tuesday afternoon.
"The League Committee called the meeting for Saturday to resolve the present crisis following players' boycott of all hockey events," he said.
Earlier, National hockey players made an announcement that they would boycott all the tournaments and leagues under the present committee of the Federation for indefinite period as they did not 'fulfill their demands'.
The players' demands include written guarantee of players' inter-club transfer formalities on schedule (July 2-4); not allowing any club to form its team only with BKSP players and reduction of foreign players' quota to three.
A league committee member told UNB, seeking anonymity, that four agendas have been set for the meeting, including the approval of the players' club transfer schedule and the fixing of the foreign players' quota for a team.
Replying to a query Khawja Rahmatllah said the Federation is not intent on going hard regarding players boycott decision.
"We're not thinking about any alternatives to the National Hockey Team. We do hope, the problems will solved immediately," he added
The training camp of national hockey team for the Asia Cup will start after the arrival of the newly appointed Indian coach Ajay Bansal, Federation general secretary further said.
The National hockey team is scheduled to take part in Asia Cup Hockey in next August.
As part of the Asia Cup Hockey preparation, training camp of National Hockey Team was scheduled to start in the 3rd week of this month, but was postponed following the demand of inter-club hockey players' transfer formalities by the players.